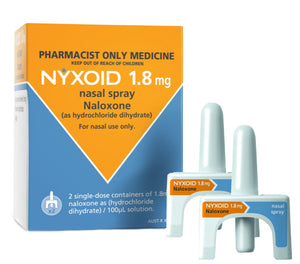 NYXOID NALOXONE NASAL SPRAY (MAXIMUM ORDER 2)
HAVE YOU COMPLETED THE POSTAL TAKE-HOME NALOXONE COURSE?
Completion of the course is now a requirement for all naloxone orders. Orders will be cross-referenced for certification. Your order will not be fulfilled unless you have completed the course. 
You can access the Postal Take-Home Naloxone course here.
All Orders for Naloxone received by 5pm Wednesday will be shipped out by that Friday